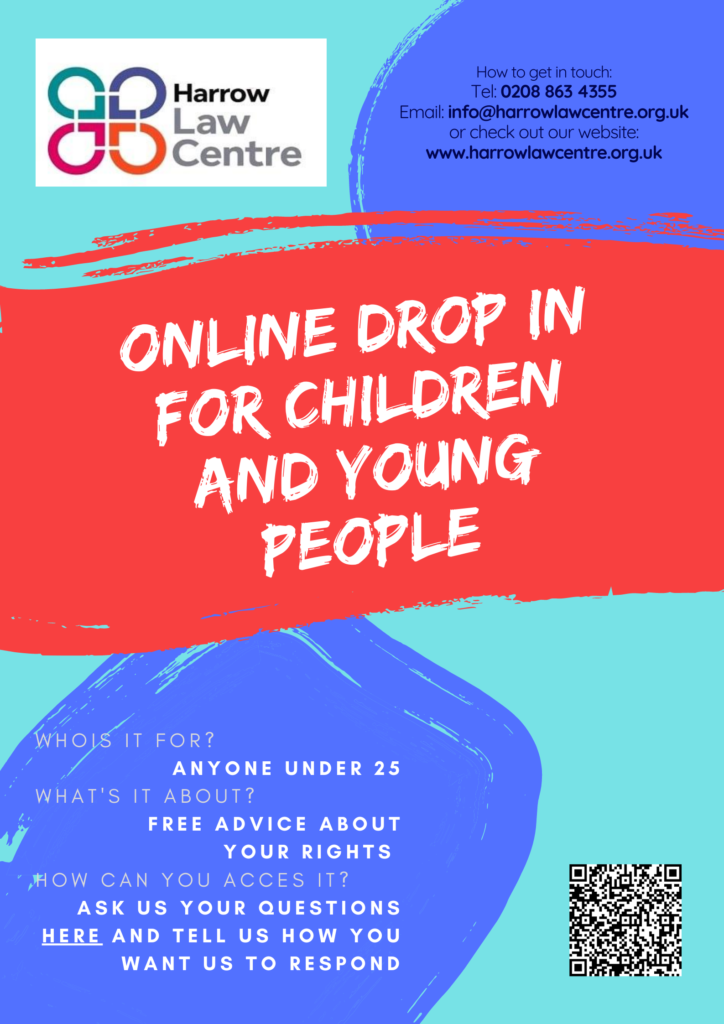 Click here to access the drop in form, or scan the QR code
What is this?
This is a free online service for children and young people.
You can ask us questions about your rights (for example during a protest or if you are stopped and searched) or if you're going through something and you want to know if we can help.
If we can't answer your questions ourselves we'll be sure to put you in touch with an organisation that can help.
This is a completely new service so if there is something we can do better please let us know!
Who is it for?
This is for children and young people under 25. If you are over 25 please use our contact form on our website.
When will we respond to you?
This service is monitored every weekday and we try to respond to requests within 72 hours.
Who are we?
We are a team of lawyers and legal advisors who are really passionate about helping people to stand up for their rights. We work mostly with people living in Harrow and the surrounding areas.
We help clients to understand their rights (advising) and stand up for our clients in negotiations or in court to protect their rights (legal representation).
How will we respond?
You can chose. If you want us to email or call you, put your contact details in the form. If you don't want us to contact you and you prefer to be anonymous, we will respond to your question in a blog post here.
We assume that you consent to us holding your personal data when you contact us, you have the right to request to withdraw your consent at any time by contacting us. Check out our Data Privacy Notice on our website.
Thanks to the Legal Education Foundation for their support.