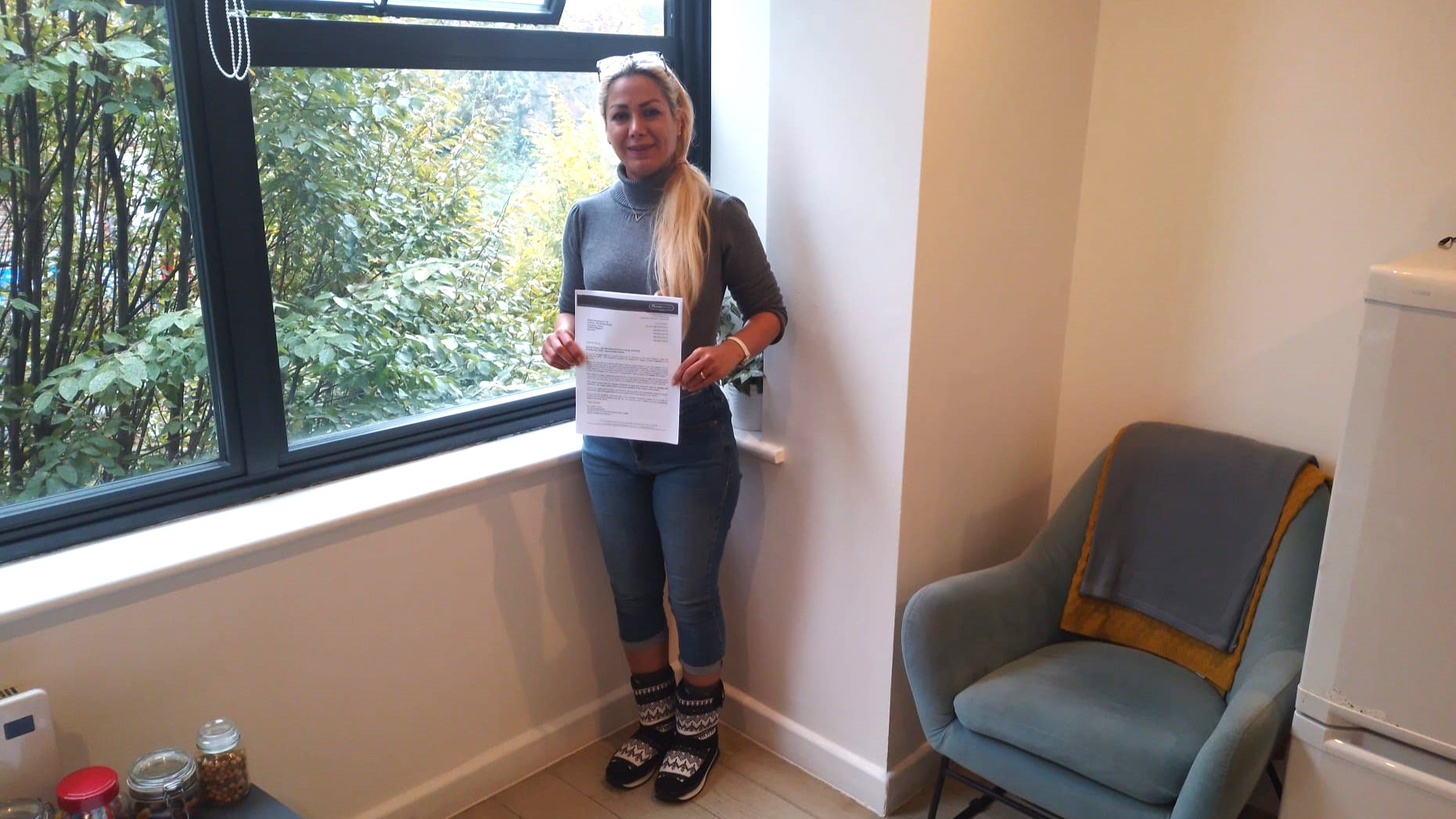 A tenant of Krissh House in South Harrow says she is finally happy with the condition of her flat after a year-long dispute with her private landlord over damp and mould.
The tenant first contacted Harrow Law Centre in December 2022 when a leak in the block led to damp and mould growth in communal areas and several flats. Our housing campaigner began organising in Krissh House, working with a number of tenants to put pressure on Harrow Council to take formal enforcement action against the landlord. The public health charity Medact provided medical expertise, documenting the effects of the housing conditions on tenants' physical and mental health.
Following Harrow Law Centre's threat of judicial review, the Council's Environmental Health Team served an Improvement Notice on the landlord in June 2023. The notice did not result in immediate improvements, and the landlord lodged an appeal against the notice with the First Tier Tribunal. However, following several inspections of the property by council officers and continued pressure from Harrow Law Centre (including use of local and national media), repair works have now been carried out and the Environmental Health Team are satisfied the most serious hazards have been addressed.
Pamela Fitzpatrick, Director of Harrow Law Centre, said: "For far too long decent housing has been low down on the agenda in Harrow.  It should not take the threat of legal action to make the Council use the considerable powers it has at its disposal to ensure that landlords are providing accommodation that is not endangering the health of its tenants."
Harrow residents experiencing housing disrepair can contact Harrow Law Centre's housing campaigner Jackson Caines at jacksoncaines@harrowlawcentre.org.uk.
Harrow Healthy Homes, a campaign group facilitated by Harrow Law Centre, meets on the first Thursday of every month, 6.00-7.30pm, in the downstairs meeting room at our office (The Lodge, 64 Pinner Road, HA1 4HZ).
You can sign up to the Harrow Healthy Homes fortnightly newsletter here.