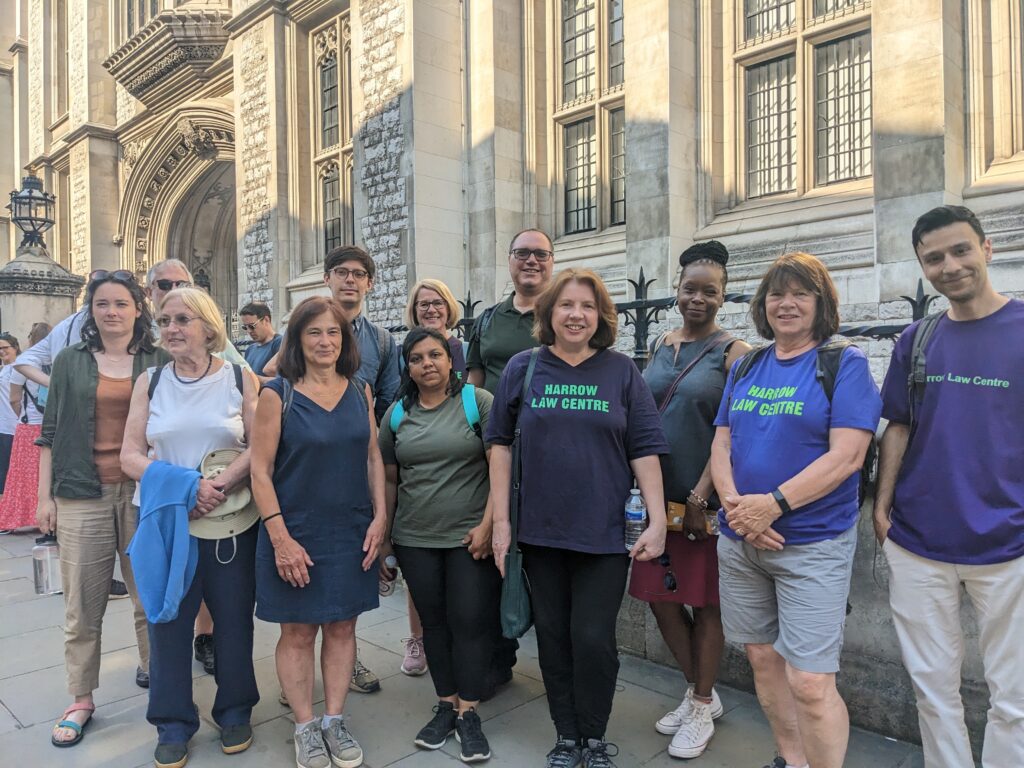 Harrow Law Centre is an award-winning law centre providing the local community with specialist legal advice and representation. 
Areas of law we cover: 
We also employ a Housing Campaigner (for more information, see our Housing Campaigns Work page). 
You will need an appointment to see us.  
If you have a query and you are not yet a client please don't hesitate to get in touch by email at  info@harrowlawcentre.org.uk or phone us on 0208 863 4355 between 9.30 am and 4.30 pm and we will do our best to reply to your query. 
If you are an existing client, your case worker's contact details will be at their end of their email signature and in their client care letter to you.  
Harrow Law Centre provides a free and independent legal advice service to people who live or work in the London Borough of Harrow. We are open 09.30 – 17.30 Monday to Friday. Closed Bank Holidays and between Christmas and New Year.
To make the best use of our resources we provide specialist legal advice where another community organisation would be unable to assist.  Examples of this include where the client needs a solicitor's letter, or representation in court or tribunal, or for advice on bringing a judicial review.
The Law Centre can also offer second tier advice to local community groups to assist their clients and to the voluntary sector if they feel they have been treated unfairly in funding applications administered by a public body.
The Law Centre is managed by a group of local people on a voluntary basis who are the Directors and Trustees of the organization.  This ensures that the Centre is accountable to the local community.
We are a Registered Charity No 1134778 and a company limited by Guarantee Registration No 07126773.  We are members of the Law Centres Federation and Advice UK.