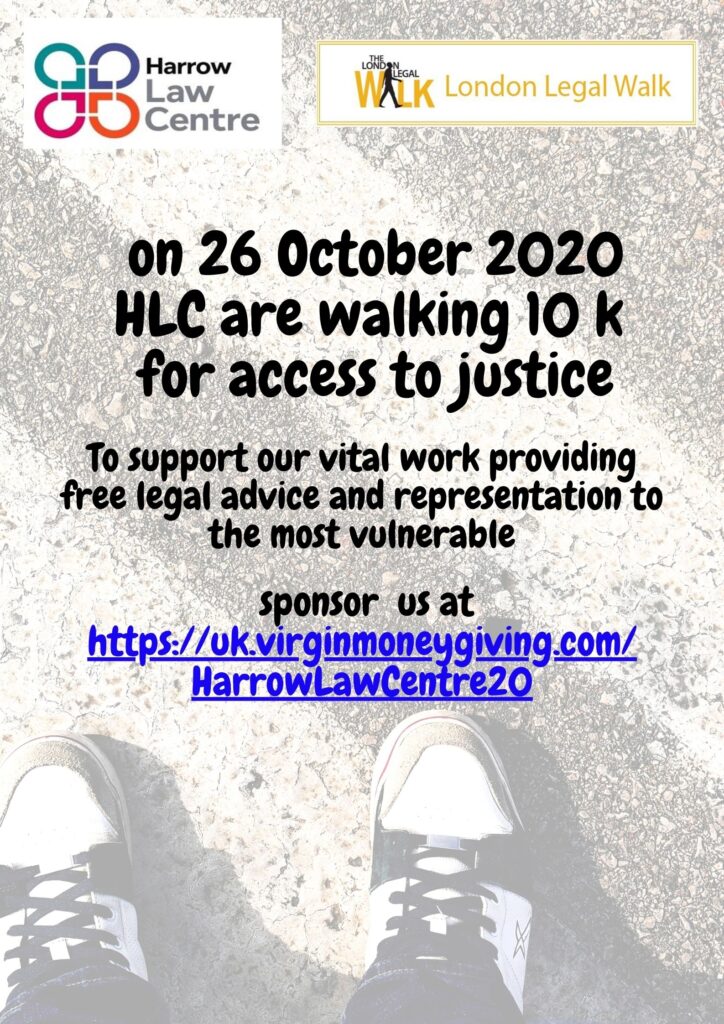 We are joining the 2020 London Legal Walk 10xChallenge. Though the usual Walk is not able to go ahead this year due to Covid-19, we are still taking part on the 26th October with bubbles of six taking part in a 10k walk in Harrow.
Our team is: Pamela Fitzpatrick, Alex Kalliades, Ruba Huleihel, Annahita Moradi, Jo Silcox, Eileen Bye, Liz Dann, David Martinez, Emily Coatman, Sarah Wood, Anne Whitehead, Rishi Joshi, Adam Convisser, Marion Smullen (with more to follow)
We are walking with the Lord Chief Justice and thousands of lawyers remotely to raise funds for Harrow Law Centre.
Harrow Law Centre provides a free and independent legal advice service to people who live or work in the London Borough of Harrow. To make the best use of our resources we provide specialist legal advice where another community organisation would be unable to assist. The Law Centre can also offer second tier advice to local community groups to assist their clients and to the voluntary sector if they feel they have been treated unfairly in funding applications administered by a public body.